Lucian Freud: Real Lives
Tate Liverpool
24 July 2021 – 16 January 2022
Supported by Tate Liverpool Patrons

This summer, Tate Liverpool will stage a significant presentation of Lucian Freud (1922 - 2011) artworks, the first in the North West in over thirty years. Widely considered a master of modern portraiture, Freud was an artist who continued to expand his exploration of paint throughout his career. This focused exhibition will feature some of the artist's most iconic paintings and etchings as well as photographs that provide an intimate glimpse into Freud's life. Lucian Freud: Real Lives concentrates on the artist's sitters who were often friends and family, creating clusters of portraits of those he captured over time, and thereby illuminating Freud's technical virtuosity and stylistic development.

Deeply private and guarded, it is through his work that we get to know Freud the man, and this exhibition tracks the personal and artistic changes he went through, revealing the different people that came in and out of his life over a prolific career spanning more than 60 years.

Freud painted unapologetic and frank celebrations of the human form, with a focus on physicality that had rarely been seen before. The exhibition will include some of his most celebrated works, including portraits of sitters such as performance artist Leigh Bowery, his first wife Kitty Garman, his friend and long-time studio assistant, the painter David Dawson, and his mother, Lucie Freud. Freud's representations of people either in all the vulnerability of nakedness or in a transfixing, almost intrusive proximity, emphasise the subject's humanity and he is now regarded as one of Britain's great realist painters. The show also provides a rare opportunity to bring together all of the Freud works held within the Tate collection, including Girl with a Kitten 1947 and Girl with a White Dog 1950–1.
Lucian Freud, Man with a thistle (self portrait) 1946 Tate. © The Lucian Freud Archive / Bridgeman Images
Lucian Freud: Real Lives will also feature exceptional examples of the artist's etchings, bringing together some of his early experiments of the 1940s and a substantial number of the increasingly large and complex compositions the artist created after his rediscovery of the medium in the early 1980s. Freud took a non-traditional, painterly approach to printmaking, treating the etching plate like a canvas, standing the copper upright on an easel and making finely etched lines. With the artist typically depicting the same sitters in etching and painting, the exhibition gives a great insight into Freud's mastery of both mediums.
Alongside Freud's work, the show will feature a selection of photographs which will shed further light on Freud's work and life, revealing how intertwined these two elements were. Cecil Beaton captured Freud in the 1950s and shows him at the start of his career. This is in sharp contrast to images later taken by Bruce Bernard and David Dawson taken from the early 1990s to 2010 show Freud at work with his sitters and give a unique insight of the artist working in his studio.
Lucian Freud: Real Lives is curated by Laura Bruni, Assistant Curator Tate Liverpool and it will be accompanied by a series of events in the gallery and online.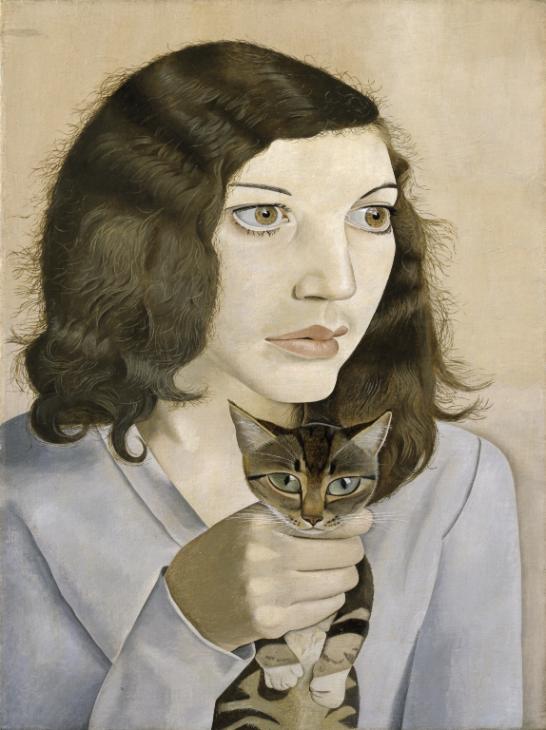 Lucian Freud, Girl with a Kitten 1947. Tate. © The Lucian Freud Archive / Bridgeman Images
A master of modern portraiture, learn more about the people painted by Freud
Lucian Freud (1922?–2011) was a British painter who is widely celebrated for his portraits. A deeply private man, the people in Freud's paintings were often those closest to him – his friends, family, fellow artists and lovers.
Freud's portraits are an intensely personal record of the time spent with those who he knew best. The artist had the masterful ability to capture the mood and inner essence of his sitters. Visitors to this exhibition will see paintings, etchings and photographs featuring the artist's most recognised sitters including his first wife Kitty Garman, his friend and studio assistant David Dawson and performance artist Leigh Bowery.
Tate Liverpool
Royal Albert Dock Liverpool
Liverpool L3 4BB
Royaume-Uni
Téléphone : +44 151 702 7400
https://www.tate.org.uk/
24 July 2021 – 16 January 2022