The Collection of Edward Albee
26 September 2017 | 10:00 AM EDT | New York


Sotheby's is honored to announce that we will offer The Collection of Edward Albee in a dedicated auction this September in New York. The full proceeds of the sale will benefit The Edward F. Albee Foundation, which provides residencies for writers and visual artists in Montauk, Long Island.

For many, Sotheby's September auction will offer a new window into Edward Albee's life and creative mind. Sourced from artists, friends and galleries over several decades, the majority of the 100+ works on offer adorned the walls of Albee's Tribeca loft, which he rehung often to explore new artistic connections. In keeping with his constant experimentation as a playwright, the collection focuses on the birth and evolution of Abstraction in 20th century art, and a highly-personal intellectual pursuit of the ephemeral and the elusive – from a stunning figural work by Milton Avery, to a whimsical relief by Jean Arp, a Bauhaus work by Wassily Kandinsky, and a group of geometric abstractions by John McLaughlin.

Wassily Kandinsky (1866-1944)
WEISS AUF SCHWARZ (WHITE ON BLACK)
signed with the monogram and dated 30
oil on board27 1/2 by 27 1/4 in. 70 by 69.3 cm.
Painted in November 1930.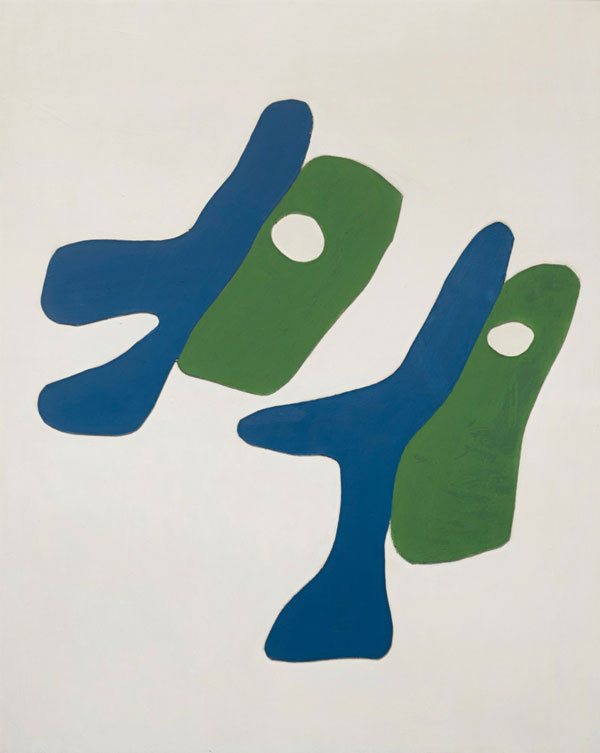 Jean Arp 1886-1966
LES DEUX SOEURS
painted wood relief
29 3/4 by 23 7/8 in. 75.6 by 60.7 cm
Executed in 1927.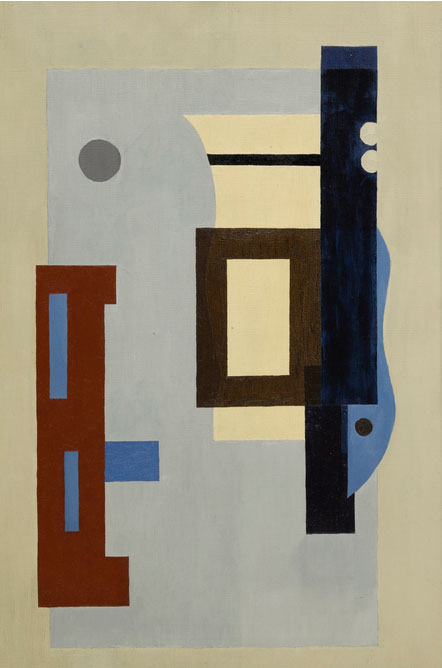 Albert Eugene Gallatin 1881-1952
NEW YORK WORLD'S FAIR
signed, titled and dated Feb 1938/March 1940/A.A.A. 1940/1940 on the reverse
oil on canvas 30 by 20 1/4 in. 76.2 by 50.8 cm.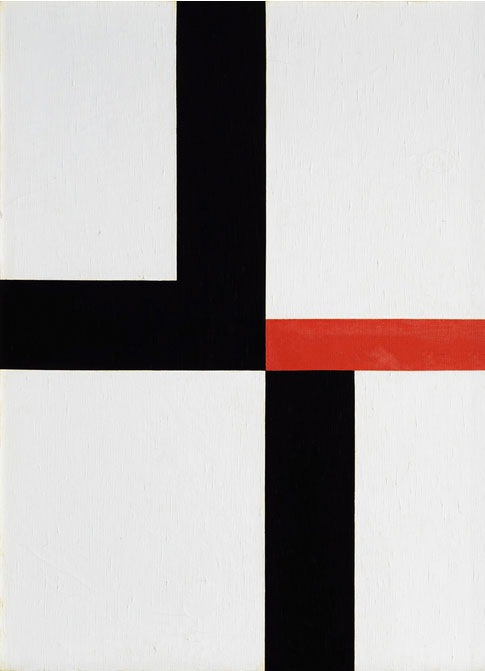 John McLaughlin 1898 - 1976
V-1957 signed, titled and dated 1957 on the reverse
oil on canvas, in artist's frame
31 by 22 7/8 in. 78.7 by 58.1 cm.