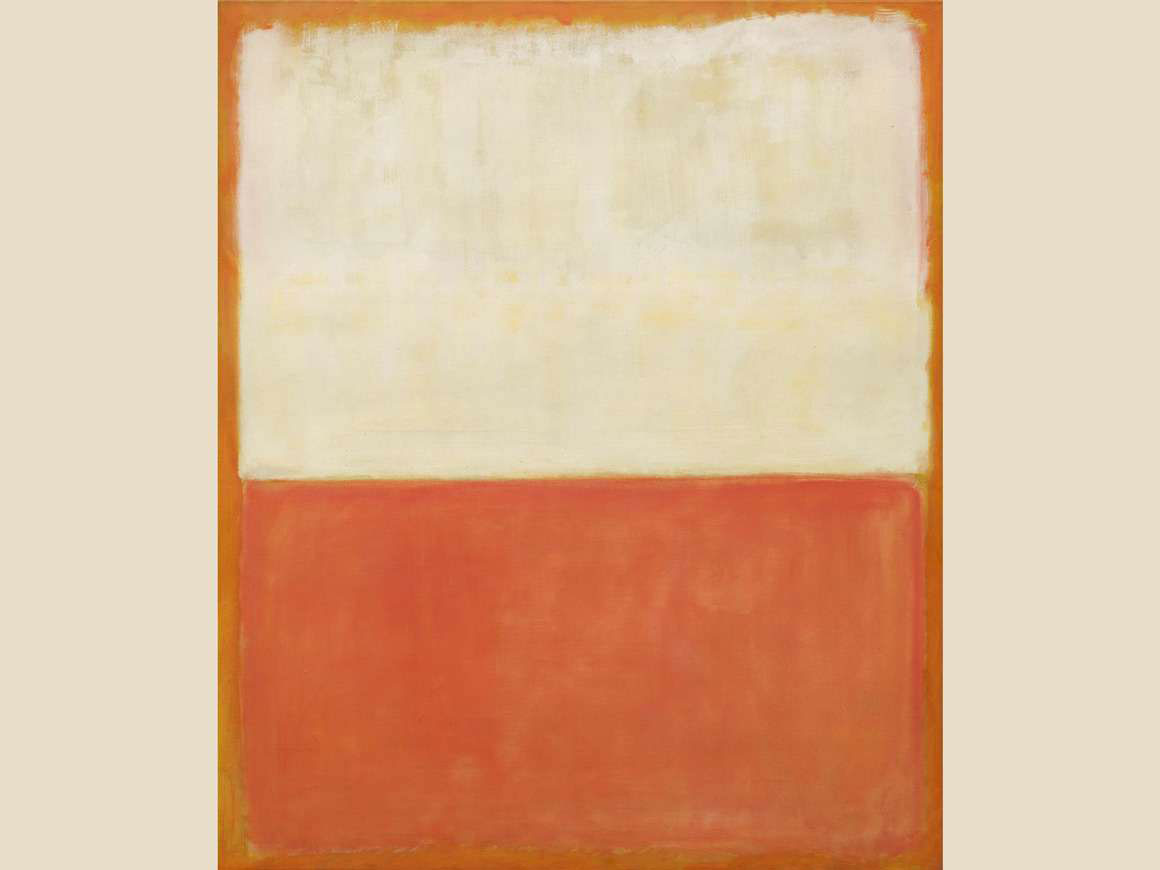 Immersive Display of 11 Mark Rothko Paintings on View at

The Museum of Fine Arts Boston
Avenue of the Arts
465 Huntington Avenue
Boston, Massachusetts 02115
http://www.mfa.org
617-267-9300

Major Loans from National Gallery of Art, Washington, Make New England Debut

BOSTON (September 8, 2017)—In a career that spanned five decades, Mark Rothko (1903–1970) created some of the 20th century's most evocative and iconic masterpieces. "A painting is not a picture of an experience," he once remarked; "it is an experience." This fall, 11 major works by the artist travel to the Museum of Fine Arts, Boston (MFA), from the National Gallery of Art, Washington, for an immersive exhibition that invites visitors to become enveloped by Rothko's large-scale paintings and encounter them as he had originally intended—to experience something more intimate and awe-inspiring than simply viewing. Mark Rothko: Reflection, on view from September 24, 2017 through July 1, 2018, is the first focused display of the artist's works at the MFA, showcasing the full sweep of his career—from early surrealist compositions; to the luminous, colorful canvases of his maturity; to the large, enigmatic "black paintings" made late in his life. Together, they trace the development of Rothko's singular artistic vision and his quest to create works that produce emotional, even spiritual, responses. Additionally, the exhibition features a juxtaposition of Thru the Window (1938–39), an early Rothko painting on public view in the U.S. for the first time, and Artist in his Studio (about 1628), a masterpiece by Rembrandt Harmensz. van Rijn (1606–1669) from the MFA's collection—both portraits of artists reflecting on the act of painting. Contrary to notions that Rothko's works represented a dramatic break from the past, the side-by-side comparison underscores the modern artist's view of his own paintings as part of a much longer tradition, rooted in his deep appreciation for the Old Masters. Mark Rothko: Reflection is on view in the John F. Cogan, Jr. and Mary L. Cornille Gallery. Presented with generous support from the Robert and Jane Burke Fund for Exhibitions. Additional support provided by an anonymous foundation and The Bruce and Laura Monrad Fund for Exhibitions.

"We're grateful to our colleagues at the National Gallery of Art for their continued partnership, which has resulted in collaborations on many exhibitions over the years and now enables us to offer such a comprehensive presentation of Mark Rothko's artistic vision," said Elliot Bostwick Davis, John Moors Cabot Chair, Art of the Americas, who organized the exhibition. "Rothko's paintings reward slow looking, and we invite MFA visitors to take their time and explore their own ways of experiencing his work."

Rothko was born in 1903 in the Pale of Settlement, a territory of Russia in which Jews were allowed to reside permanently. By 1913, his family had immigrated to the U.S., settling in Portland, Oregon. After two years of study at Yale University, Rothko moved to New York in 1923 and began attending classes at the Art Students League. He quickly immersed himself in the city's progressive artistic community, counting as friends and colleagues the painters Adolph Gottlieb, Robert Motherwell, Clyfford Still, Jackson Pollock and many others.

Rothko's earliest works included cityscapes, landscapes, nudes and portraits. In Thru the Window (1938–39), he places himself—identified by his high forehead and thick, curly hair—on the threshold of a window facing the viewer, one hand resting on the ledge. He gazes onto an architectural space containing two symbols of his trade: a clothed model to his right and a bright red easel and canvas to his left. The position of the easel and canvas on the right side of the composition, as well as its visual prominence in the painting, recalls Rembrandt's Artist in his Studio (about 1628). The small masterpiece depicts a painter—perhaps Rembrandt himself—confronting the daunting moment of conception and decision, an experience faced by artists of all generations. Rothko often turned to the Old Masters, particularly Rembrandt, for inspiration, and both artists used subjects of everyday life to evoke larger truths about the human experience. In Thru the Window and Artist in his Studio, a complex spatial strategy evokes the physical and intellectual distance between the artist and the tools of artistic creation.

Mark Rothko, Untitled, 1955. Oil on canvas. National Gallery of Art, Washington, Collection of Mrs. Paul Mellon, in Honor of the 50th Anniversary of the National Gallery of Art. © 1998 Kate Rothko Prizel & Christopher Rothko/Artists Rights Society (ARS), New York.